Ok, I'm going to admit something embarrassing here. 10 years ago, I had no idea what DIY meant. Now before you go judging – remember, this was before the era of Pinterest. And once I found out what DIY meant? No thanks. I'd rather DINY (do it NOT yourself). But now? Oh the times have changed and like everyone else, I love me a good, quick and easy DIY. Michael's is my happy place. And Sharpie paint markers? Have mercy. All the fun of paint without any of the mess. Because there's only so much mess I can make during nap time. A few bloggers in our community, inspired by Sharpie paint markers, created some fabulous and fun DIY projects. From personal style, home decor, even a little fitness inspiration, all of these make me want to say yes to DIY.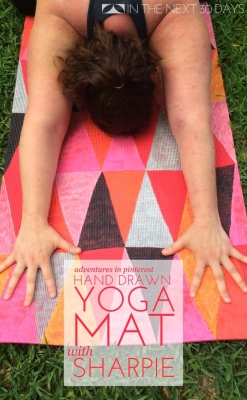 DIY Coat Hanger from Kristi Murphy
So what are you waiting for? Grab some
Sharpie
paint pens next time you're in your local Michael's store and get crafting! It's too easy not to do-it-yourself.