If I had to pick one season of fashion I love most it would be Fall. The weather is so perfect, you can still wear cute dresses with or without tights. You can wear jeans and a cute tank/tee or add a cropped jacket or sweater, because hello layers! And who could forget scarves, throwing on a scarf makes any look go from cute to FAB! Today we're sharing 5 Fall fashion trends our team can't get enough of.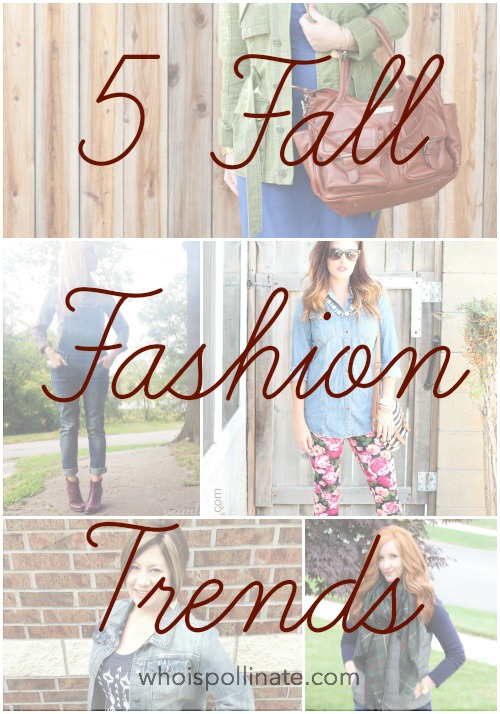 Every season I add a new or newish trend to my wardrobe. Last year I got on the ankle bootie bandwagon, and let me just say I LOVED it! I think I wore my knee high booties once all Fall/Winter, i was rocking my booties all day, every day! This Fall I jumped on the overalls bandwagon. Hear me out friends, I too was skeptical at first, but after seeing so many fashion bloggers rock them I had to give them a try. In a dressing room at my local Target I fell in love! My first go round with them in public I paired them with a plaid flannel button up and burgundy wedge booties. I think the key to rocking these all Fall long will be to make sure the legs are rolled. There is something about exposing a bit of ankle/leg that just "makes" an outfit for me.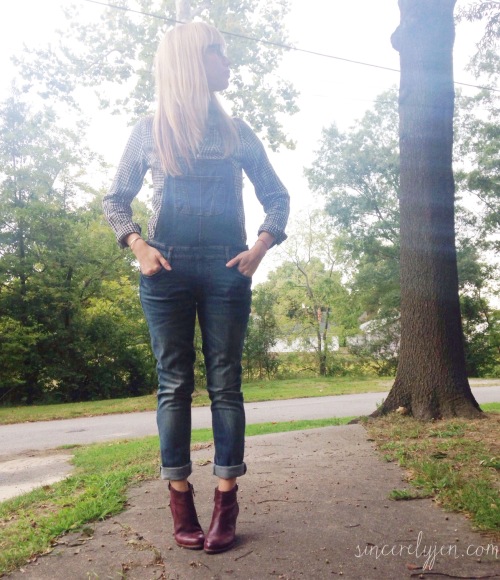 Julie from Girl in the Red Shoes rocks this Fall's "it" scarf like nobodies business. This tartan plaid scarf is all over pinterest and instagram. Julie pairs it with a vest and boots and is ready for a day of family fun. We also think it would be cute with leopard flats + a striped top, or converse "chucks" + a bedazzled sweatshirt!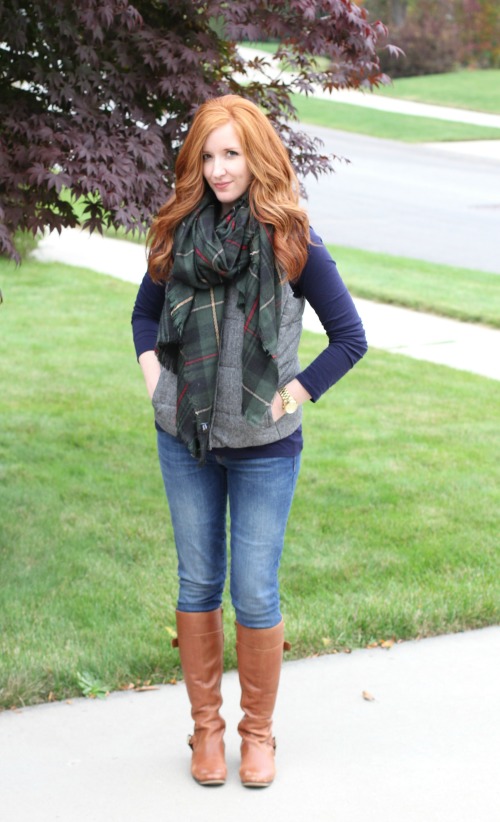 Chambray is still a trend our team LOVES. Our gal Summer from Elevate Everyday rocks a chambray top with killer floral leggings. Add in a bit of pattern mixing with her striped bag and we have the perfect outfit! Summer make this look date night chic with some killer heels. Add converse "chucks" and you are ready for a day of running around with the kiddos.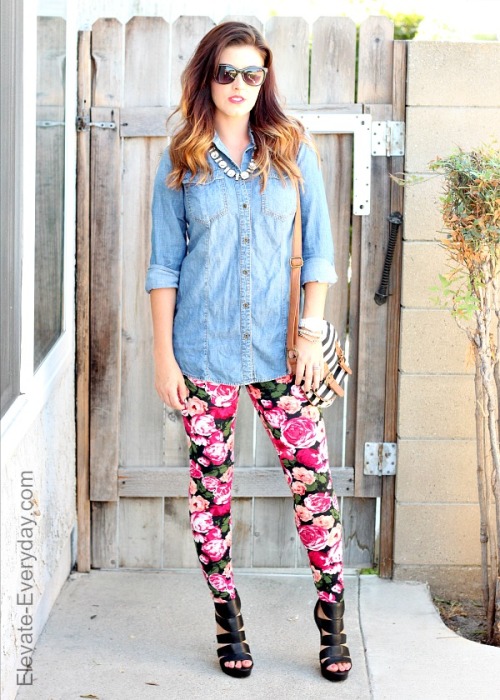 Moss, army green, green, what ever you call it we LOVE it. The Safari/Anorak jackets and vests in every store from Anthropologie to Forever21 have us excited to layer, layer, LAYER! Our co-founder, Alissa of Diary of an Addict rocks this Anorak jacket like a rockstar. You can't see it here but this beauty alos has ruffles on the back, an extra detail that makes us extra happy Fall has arrived.
Did you keep your denim jacket from your college days? I hope so because the denim jacket and denim vest have made a comeback in a big way! Our Operations Ninja, Skye takes a Summer maxi and makes it perfect for Fall with a denim jacket. The rolled sleeves complete the look.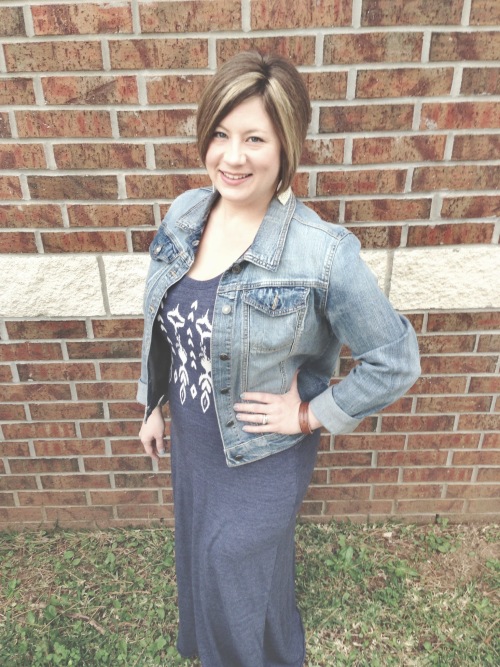 What Fall trend are you loving this year?