Today Amanda, who does our Talent Relations/Influencer Development is sharing about Influence Conference.

I always find it a bit surreal to attend a blogging conference. Joining hundreds of women, some who you know, but most who you don't, for a weekend packed full of learning about blogging and life always leaves me inspired and tired in the best kind of way. A couple of weeks ago I had the opportunity to attend the Influence Conference in Indianapolis. Influence is a faith-based blogging conference with a passion for equipping women to make their online life mean something, to count for something.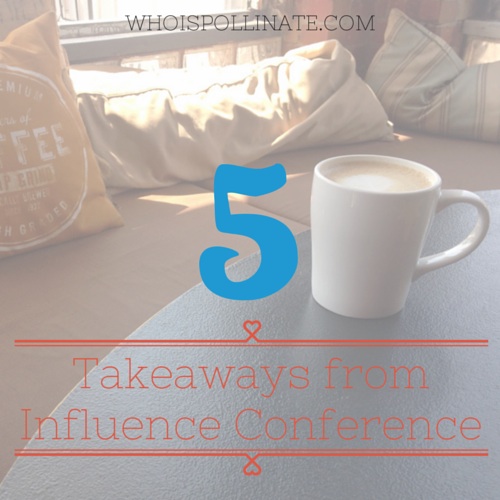 My five takeaways from Influence:
1. Approval is a lover who will always break your heart – (@sammyrhodes)
It's tough in the blogging world isn't it? I think we're all guilty of seeking the approval of our readers, other bloggers, even brands and companies. The thing is, if we're in it for approval, at some point we will be disappointed. Our motivation, our driving passion behind what we do has to be for more than the approval of others.
Maybe you're just starting out on your blogging journey, or maybe you're a seasoned blogger who is already rocking it. Either way, it is important to know your "why" and stay true to it. What is your motivation, the driving force behind your story telling? Once you determine your "why" write it down and keep it in a prominent place so that you will be reminded of what is most important to you.
3. Be true to your story across all platforms (@lisaleonard)
No matter which blogging niche you fall into, you are telling a story. And that storytelling isn't limited to your blog space, it overflows into your social media channels as well. Remember to be true to your story on all platforms. No, the world probably does not want to know your whole truth, there are life details that are private and should stay that way. But it is important to stay true to your story across all platforms.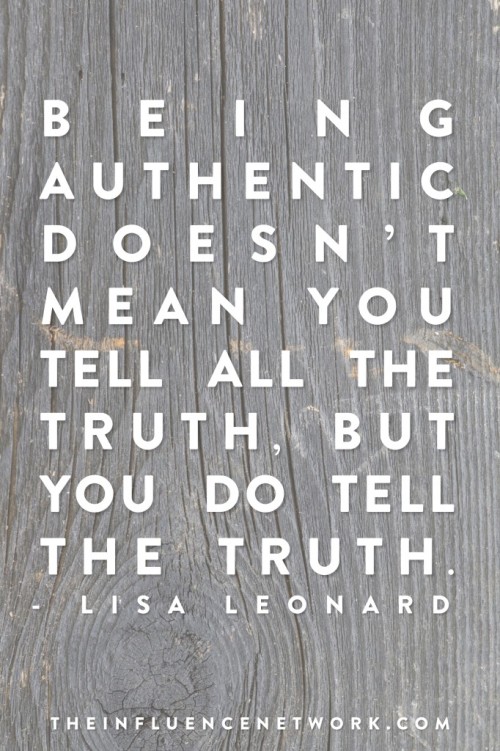 photo via
4. Online community is real life community
I know we're tempted to distinguish between "online" and "in real life." I do it all the time. But when we gather with 300 near strangers and open our arms and hearts to one another without reservation, we realize that this online community we're a part of is real life. Real women, real moms, real businesswomen, real writers, real dreamers, real wives, and real souls who experience the same joys and pains that you do. Putting names to faces and chatting it up over coffee with someone whose story you know so well, but whom you've never met reminds us of how very real this community is.
5. Real leadership looks like service
I observed a lot of women during the weekend. I watched women whose blogs I've read for years and years. Women who impact thousands of readers every month, who are leaving their mark through their words and pictures. And you know what? The women who are true leaders are eager helpers willing to serve those around them.
Have you attended a blogging conference? What did you learn that really stuck with you?